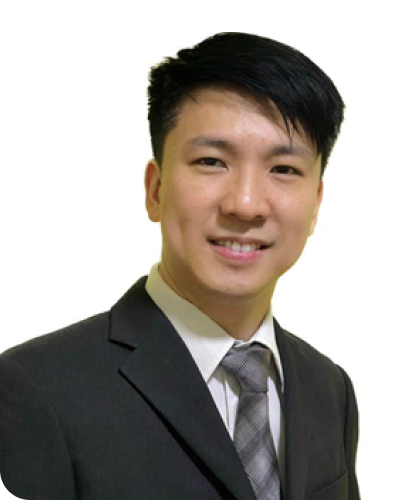 Mr Chian was a dedicated Head Of Department (Science) in MOE. With over 16 years of teaching experience, he is an enthusiastic and passionate teacher who inspires teachers and students alike, to achieve their fullest potential. He is a believer of experiential learning based on visual stories and hands-on experience. Through demonstrations, interactive softwares/ applets and creative analogies, the students are captivated by his lessons, which in turn, lead to a deeper understanding and greater interest in Science, and grade-jump for Physics.
When he was appointed as Subject Head of Science during the initial years of his career, he had the opportunity to revamp the Lower Secondary Science curriculum by reviewing and redesigning the curriculum content and practice which results in a more thematic approach towards the learning of Science.  This has thus enhanced the engagement and relevance of Science learning in students. His passion in learning and motivating students as an educator is the reason why he has led many graduating batches of students under his charge to achieve value-added results (better than national average and above potential), with many of them progressing to their preferred tertiary institution of their choice.
Mr Ng's strength lies in his skillful ability to ignite students' curiosity and interest toward the learning of Physics, over and beyond achieving good academic grades. Armed with a wide repertoire of teaching strategies and rich resources, he makes lessons come alive with his experiments & demos to reinforce abstract concepts. His students appreciate his deep knowledge and constant effort to link Physics to everyday applications – which is an important assessment focus in recent year national examinations. He was quickly promoted to Science Coordinator & then to Level Head (Physics) within the first few of his teaching career. He was also a lecturer Mathematics in a Polytechnic before he resigned to do private tuition. Mr Ng is a very highly sought after teacher-candidate for many schools as a flexi adjunct educator. He is also very popular tutor with impressive students' distinction rates such that often, parents need to be placed on waiting list for their child's private tuition for Physics.
Mr Winston was the Subject Head for Physics in SJI (O level and IP stream) for 4 years before he decided to do private tuition in 2016. He has deep content knowledge of the subject matter and is always able to answer tough and challenging questions that this tutees posted. He is a firm believer that "no school is equal to a decent home and no teacher is equal to a virtuous parent".  His motivation to educate his students well stems from treating each of them like his own. He constantly seeks to be a good role-model in in his 10 years teaching Physics & Math in the mainstream schools, in his professional work and as a person, and his students respected him greatly for that. In his teaching, he always endeavours to share his knowledge in a systematic way so that his students would query deeper into things, grow to appreciate the Physics which explain the world they live in and become learned citizens with a compassionate heart.
SCIENCE (PRI) / BIOLOGY (SEC)
TEACHER CHRIS is a dynamic tutor who can advance her students' learning and understanding in science. She was Head of Department (Science) for ten years in an autonomous secondary school in the east, and thereafter Head of Department (Science) in a prestigious primary school for boys along Bukit Timah Road. Given her rich experience, Teacher Chris has developed highly effective strategies to help students learn science. Trained to teach sciences in both MOE primary and secondary schools as well as experienced as a PSLE science marker, she has comprehensive understanding of the science syllabus across primary and secondary levels. Teacher Chris values the strengths of each student and helps them progress in areas for improvement. She is also known by her peers and students to be motivated, caring and passionate about the teaching and learning of science. Teacher Chris is also a multiple teaching award recipient. Some of the notable awards she received include the Fulbright Distinguished Award (DA) in Teaching Programme (given by MOE and the USA Government), MOE Postgraduate Award and National Day Award (Commendation).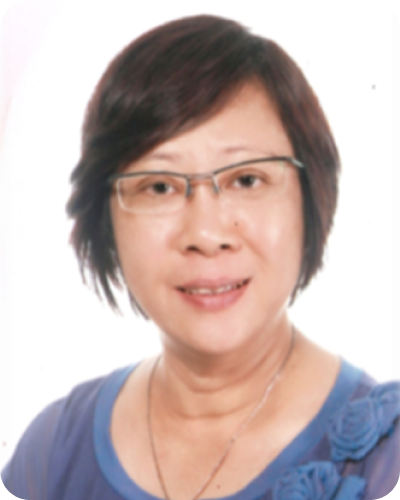 With over 30 years of passionate teaching and rich experience, Ms Lam (ex-CCHMS HOD Science) was known as "The Bio Guru" by her CCHMS students. She was also a coach & mentor to the younger science teachers in the school, who looked to her for teaching tips, inspiration and advice. Her skillful ability to help her students see meaningful linkages amongst topics & remember key concepts, coupled with her proven & comprehensive learning resources, have helped numerous students under her charge achieved breakthroughs in their learning of Biology and academic grades, scoring high distinctions consistently over the years – for Pure Biology and Combined Science (Bio), and Lower Sec Science Chemistry & Biology.
LOWER SEC SCIENCE & MATH / BIOLOGY
Mr Ivan Sim is an experienced and engaging Lower Secondary Science tuition teacher. He has 15 years of teaching experience in MOE schools, of which he was the Head of Department (Upper Secondary Year Head) for six years. In his 15 years of teaching experience, he has taught Pure Biology, Elementary Mathematics and Combined Sciences for graduating classes, and Lower Secondary Science and Mathematics. Mr Sim coaches students from many schools for small group tuition and he is known for his fun and effective delivery, and his ability to make abstract concepts easy to comprehend and remember. Mr Sim was also awarded the MOE Caring Teacher Award for several years for imparting important life-skills and values to his students. Be it as a private tuition teacher or as a MOE school teacher, he has always value-added to the students' grades with a high rate of distinctions. The average distinction rate for his classes ranged between 60 to 80% for Pure Biology, Elementary Mathematics and Lower Secondary Science.
Mr Lam was very well-liked by his students as he is jovial and effective.  He was a Chemistry teacher in Chung Cheng High School Main with 17 years of experience in teaching the Lower and Upper Secondary Chemistry syllabus. Known by his students for being able to bring fun to learning as he makes difficult-to-understand concepts approachable by helping them simplify the thinking process.
As a Curriculum Level Coordinator for the school for 12 years and as an GCE O-level Practical marker, Mr Lam is well-versed in the Science syllabus and assessment criteria. He also played a pivotal role in creating and compiling the school's Science syllabus notes, which have been used as reference learning materials by all students across levels.
As a teacher who is student-oriented, he believes that each child is different and makes it a point to offer a tailored approach to help them change the way they study. Often, students do not realise that they are making the same mistakes and that their old habits are pulling them down. With years of experience, Mr Lam is adept at identifying these learning issues quickly and can guide the student efficiently and effectively.  The results speak for themselves as almost all his students, whether they were already high-performing or struggling with the subject, were eventually able to score grades that were much higher than the national average.
"Teacher Sally" is the moniker or sobriquet most affectionately known to all her students. Having graduated from the National University of Singapore with an honours degree and armed with the international teacher's diploma from the University of Cambridge, she possesses many "secret weapons" via her qualifications and 15 years of teaching experience to help her students deal with all the "cataclysmic battles" in their lives, such that they would emerge unscathed and victorious. 
Being an ex-MOE teacher has its benefits as well since she is well-versed in the syllabus and the young charges under her will be trained and coached accordingly to the school curriculum. She has quite a few excellent academic testimonials from her students over the past years, which she attributed to not only her lively and effective teaching methods but more importantly, attesting to her students' diligence and willingness to learn. 
Although she has quite a saccharine personality, students who require that additional "nagging" from her will be swiftly dealt with. Having tuition is a way of enriching the students with more knowledge in a particular subject so her teaching philosophy is to have all her students enjoy their learning in an amicable atmosphere and grow from strength to strength to become more confident in their studies! 
Mr Lim knows the content and syllabus for E.Math, A.Maths and even IP Math inside out. Knowledge and applications are at his fingertips. He enjoys sparing with the academically-inclined students as well as patiently help the weaker ones to succeed in "baby-steps". Students can easily sense his passion and confident in Math and can trust his professional teaching and teaching approaches to help guide them toward improvement.  He taught in a top independent secondary school before he resigned to pursuit his passion as well as continue private tuition in Math. Mr Lim has synthesized a comprehensive set of teaching notes and practice question/examples which are based on latest syllabus and curated towards GCE 'O' Level exam requirements and beyond, so to prepare his students adequately for their schools' internal assessments too.
ENGLISH / GENERAL PAPER (SEC / JC)
Language, at the end of the day, is the main medium of communication. It is the key to understanding and being understood. Mr Anthony, former government scholar (Public Service Commission), prides himself in making the English Language meaningful to his students through his engaging lessons. He uses his 20 years of professional life experiences as a Level Head of General Paper (NYJC), a HOD of PE and Educational Programmes (Temasek Sec) to captivate his students.
Exam skills for the respective GP papers are important but what matters more to him is empowering his students to have intellectual integrity to prepare them for life. The students love his lessons for the engaging discussions and critical analysis on key topics of GP, current affairs, aside from reinforcing the integral skills to excel in the subject. 
Credentials:
BA(hons) English Language and Literature, Post Graduate Diploma in Education, Management and Leadership in Schools diploma, PSC scholar, developed a metacognitive curriculum for preschool to JC students, former national athlete and current national coach. 22 years of coaching both in the classroom and competition arena.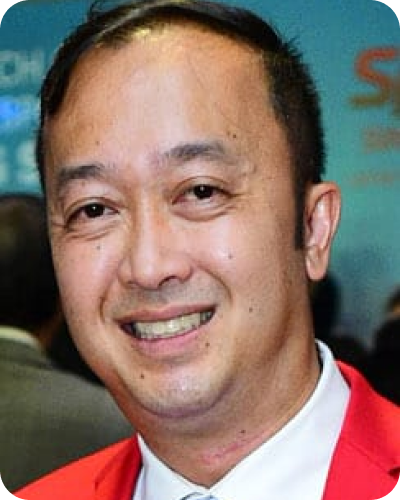 Ms Jancy Lim is a cheerful, patience and highly experienced Physics Teacher. She was one of the pioneer batch of teachers in both Dunman High School (Senior High Section) and Pioneer JC, who created and compiled the teaching resources from scratch. She was also the Physics level coordinator in Dunman High School. She has experience working with students from different calibre as she had also taught in HCI, VJC, TJC, ACJC, CJC, EJC etc. Many of her students leap-jumped from failing grades to B and A grades under her charge. In addition, Ms Lim was also one of the NUS trainers for the Singapore Physics Olympiad teams for many years.
Mr Tim Li began his teaching career as a government scholar. His varied postings in both HQ and schools have built on his strength as an expert in all three core areas – curriculum, pedagogy, and assessment.
 With his vast and extensive experience, Mr Li has an excellent grasp of the demands of the curriculum, especially the problem-solving skills that students are expected to have but are not written explicitly in syllabuses. In class, Mr Li focusses on connecting the concept to students, by explanations and analogies that make sense to students. Then, Mr Li models the thinking process for students, and guide students to consistently apply the process to tackle questions of increasing complexity. In doing so, Physics & Math becomes as simple as can be – easy to understand, yet wide in application. Tim Li boasts a big pool of students under his tutelage with distinctions.
 Formula for success
Highly intellectual thinker with deep content knowledge
Carefully curated examples that build concepts and facilitate development of skills.
Clear explanation and relatable analogies to connect students with content.
Mr Alan Tan is a very experienced and patient JC lecturer and subject teacher in one of Singapore Top JC for many years. He prides himself in always coaching students in providing the most efficient way in problem solving in both Pure Math and Statistical Math. Students appreciate him for his coherent and concise explanation of even abstract and challenging topics. Being very well-versed in the MOE syllabuses requirement and highly passionate about the subject matter, Mr Tan synthesizes a comprehensive set of teaching notes and practice question/examples which are both current and carefully curated towards A Level requirement and beyond (to stretch students for schools' internal exams). Lessons are also differentiated as necessary to help the weaker students as well as to stretch the stronger ones.
LOWER SEC SCIENCE / BIOLOGY
Mdm Christine Tan is a caring and motivating Science teacher who connects well with all students and will also go the extra mile to work with students to attain their goals. Her passion in the teaching of Science and Biology is evident to all who is under her charge.  She can help students make meaningful connections across the topics and deliver lessons in an interesting and confident way that pique their interest in the subject. She has helped numerous students bounced back in their science grade with her diverse repertoire of teaching approaches as well as comprehensive learning resources. 
Credentials
Master of Science (NUS), Honours in Zoology (Second Upper Class), Post Graduate Diploma with Credit (NIE)
21 years in MOE
4 years in Independent School (IP Program)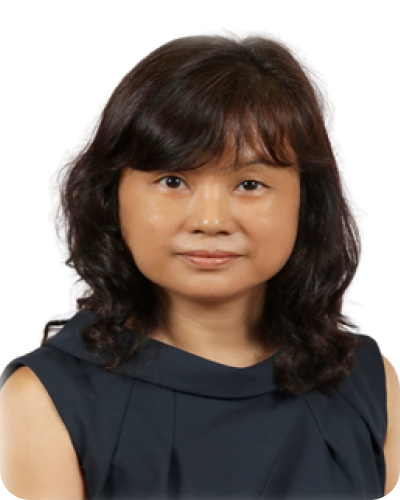 Since 2012, Chia Chung has helped students understand JC Chemistry in a holistic manner. Besides supporting students in their quest to achieve distinctions in their exams, Chia Chung also strives to guide students in developing a genuine interest and appreciation of a fascinating and practical subject. His students love him for his excellent lesson delivery and extensive knowledge about the subject matter. He has an excellent track record of high students' distinction under his belt.
An ASEAN Scholar while studying in Singapore, Chia Chung developed an early interest in Chemistry. He continued to pursue this interest at UC Berkeley and graduated with First Class Honours in Chemical Engineering before going on to obtain his Masters, also in Chemical Engineering.​
Ms Celine has a rich teaching & lecturing experience of 20 years in Nanyang Junior College. Her JC classes average an impressive distinction rate of 75% each year! As a teacher, she is patient yet strict, and most importantly, never gives up on her students. Her sense of responsibility is her top strength. Armed with extensive experience & vast knowledge of the subject matter, Ms Celine has a deep understanding of the common issues and challenges that students face in the study of Chemistry and can tailor her classroom teaching to tackle potential pitfalls. She served as the JC Subject Coordinator and a Subject Head before she resigned from service to focus on tutoring. Ms Celine encourages students to form a tuition class for the same JC, whenever possible, to achieve the maximize learning outcome and impact!
Mr. Lim has a wealth of teaching experience, spanning more than a decade at a MOE institution, having taught at a primary school, a secondary school, and finally a junior college. While it may seem banal, Mr. Lim firmly believes in the philosophy of "carpe diem" (seize the day) due to the fragility of life as events of the world reveal, making each day a precious one. It is this conviction that inspires Mr. Lim to teach English and General Paper, as his passion for the English language and current affairs makes teaching a career that he holds second to none. This, to Mr. Lim, is "carpe diem".
Surprisingly, despite his love for the humanities, Mr. Lim takes a scientific approach to teaching. He employs formulae extensively to analyse questions, whether they are essay or comprehension questions, providing students with a structured strategy to achieve quality answers. Perhaps, it is through his mastery of language that Mr. Lim is able to seize the day, as language opens not just one's mouth to connect with others, but also one's mind to connect with life.
Credentials
Bachelor of Business Studies (NTU)
Post-Graduate Diploma in Education (NIE, NTU)
Master of Education (English) (NIE, NTU)
Diploma in Law (UOL)
Mr Felix is a highly sought-after, engaging POA tutor who is well-equipped with extensive Teaching & Learning resources and armed with years of track records of high students' distinction rates! He graduated with a Bachelor of Business Management from SMU, and a Master of Finance from Australian National University,
Beside tutoring secondary school students in POA in the last 10 years, he has also coached tertiary students from the polytechnics and universities in Accounting. He constantly challenges the common assumption that POA is all about memorization! Through engaging and meaningful lesson delivery, he constantly strengthen his students' foundations to understand the key logics of POA and expose them to different question scenarios & applications.